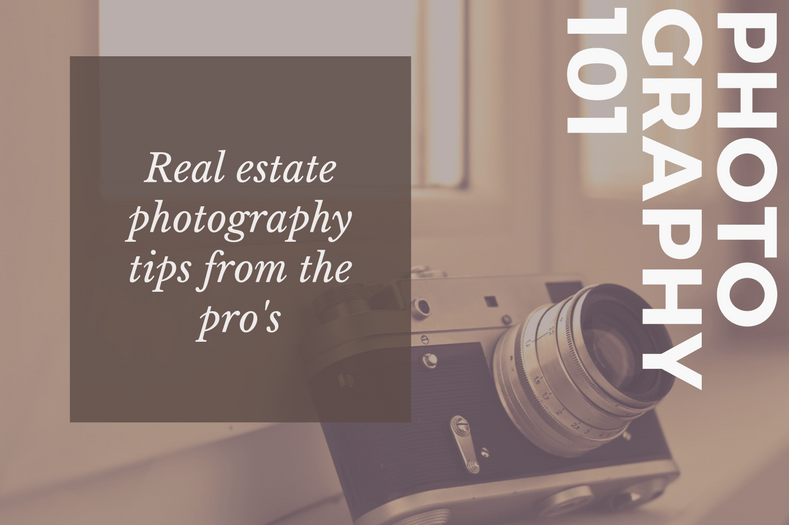 Real estate photography tips from the professionals themselves
https://www.youtube.com/watch?v=zdn2hsr5GnE&list=PLaF1hBuINMEJy1fMNyFns2N85rEyFhaN1&index=11
Everyone knows great photos sell property, but we also know it's not easy taking them. Here, four professionals share their real estate photography tips.
Let's be honest. 
First impressions count and buyers tend to equate poor photos with a shoddy property. So quality, eye-catching images are essential when it comes to selling your home. Let's look at some real estate photography tips – including some handy insights from the professionals.
'Prep' each room
Most professional photographers prep a room before they take photos. This means making sure there isn't too much clutter or furniture in odd places that will disrupt the flow of a photo. Many offer real estate styling as part of their overall service because they understand how to make a room visually appealing for photography.
Seek the best perspective
Property comes in all different styles, shapes and sizes. And no two rooms are similar. You want to use the furniture, windows and layout in the room you're photographing to create the best visual flow. 
Your photo needs to lead the eye inwards through the room. So taking your photo from behind a couch, for example, isn't the best angle because your visual flow is disrupted.
When it comes to composition, Stefan Young, Real Estate Photographer and Director of Capture Real Estate advises: 
"The wider the shot the better. You want to capture as much of a room as possible, so shooting wide angle from corner to corner works well. The height of the camera is also important. At Capture Real Estate, we tend to position our tripods at 'light switch' level, this way you won't have empty spaces of ceiling or floor, you capture the right amount of detail in a room."
Enhance natural lighting for external shots
Pick the best time of day most suited to your property. This depends on the direction your property faces and the amount of natural light available. You'll want to enhance the light you have and avoid shooting into the sun. 
According to real estate photographer, Phil Blackman of Pixelworx Images:
"It's about the hardness, softness and colour of the light. Often, the light can be better later or earlier in the day when the sun is lower in the sky and less severe. When the sun is glary, it creates too much contrast between light and dark spaces."
Realscope Photography takes many of their external shots at dusk with all the lights in a property turned on. 
"This creates a sense of glamour and adds visual impact," says Amy Hope, Director of Realscope. "It needs to be early enough to have natural lighting so you can capture all the detail in the garden, but still have the warm glow from your windows."
And a few tips from us?
Go that step further and add a few props to enhance the ambience, such as a bottle of wine with glasses on the table, flowers or colourful cushions to revitalise a tired room.
Avoid amateur photography errors, such as using a crooked angle, unfocused images or catching your reflection in a mirror, or (if using your iphone) holding it vertically instead of horizontally!
Include the basics but stay clear of unnecessary photos. Buyers tend to expect an outside shot, plus a shot of the kitchen, lounge room, bedrooms and bathroom. Leave an important photo out and they may feel you're trying to hide something (on the other side, don't overload potential buyers with photos either).
Adjust brightness or contrast of images to increase appeal. If you decide to crop a photo, keep it to a ratio of 4 wide to 3 tall as photos with other aspect ratios don't display well on realestate.com.au.
Consider hiring a professional. While it's not for everyone, you can't beat having professional images that enhance the appeal of your home.
At the end of the day, great photos sell property.
It's tempting to whip out your camera and start shooting away. But great photos take planning, consideration and a little know how.
Think about it. Most homebuyers are under 40, which means they're firmly in the millennial camp. And internet-savvy millennials are driven by images – in fact, according to one study, listings that use professional-looking photos receive 118% more online view and sell 32% faster. Don't undermine your chances of getting the best price. Make every photograph on your listing count.
And don't forget – our friendly and experienced PropertyNow team are here to help every step of the way. Get in touch today to sell your own home like a pro.