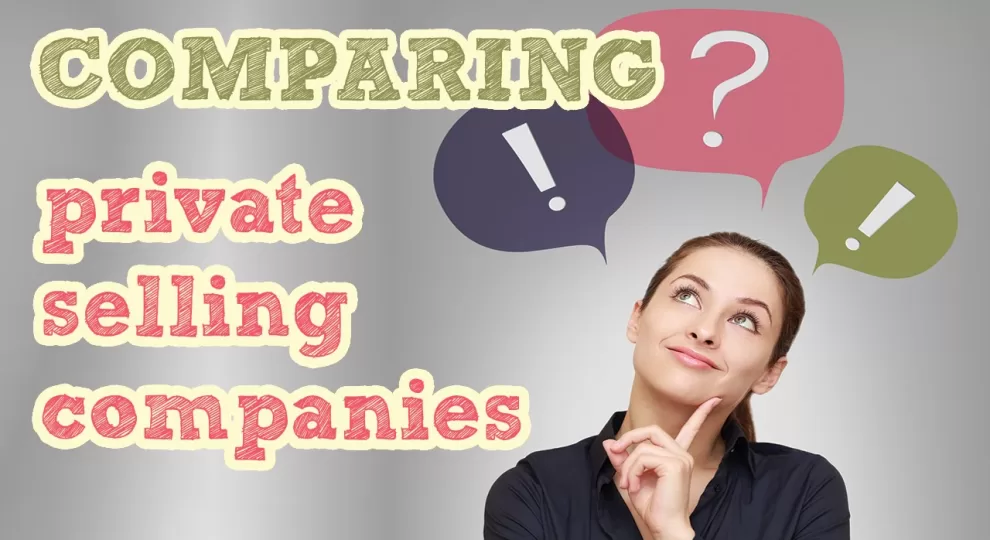 How to compare private selling companies: 10 crucial questions to ask
When you're new to selling your own home, it can be hard to know what to ask companies you're considering listing your property, so you can compare what they're offering you.
To help, we've come up with 10 key questions you absolutely must ask before listing with anyone.
1. Do you have a real estate license in my state? What's the license number?
This one is critical. A company who isn't licensed in your state can't list properties from that state on realestate.com.au. If they try to list a property they're not licensed to, realestate.com.au can remove it at any time, leaving you out of pocket. What's more, without a license in your state the company isn't qualified to give you expert sale advice.
Don't let them just tell you they have a license; get the number from them and make sure it checks out. It's also a good idea to check their licenses in states besides yours because, in the past, companies have had all their listings nationwide removed from realestate.com.au for breaking the rules in just one state.
2. What is the full and final cost of your service including GST? Is there anything this cost doesn't include?
Before signing with anyone make sure you know how much you have to pay to the dollar. Some industry cowboys still advertise base prices that don't include everything pictured on their website.
3. How long have you been in business?
Given many in the industry now operate on an "until sold or leased" model, you want to make sure the company you choose has been doing business for some time, and will continue to do so.
4. Do you have your own realestate.com.au and domain.com.au accounts or do you list through another company? Have you ever been suspended from these websites?
If the company has had problems with realestate.com.au in the past or doesn't have their own account then the risk of your listing disappearing is much greater. It's worth checking on, considering it's often central to the product you're buying from them.
5. How do you handle phone and email enquiries?
There's no point marketing your property if buyers can't get in touch with you quickly and easily. Find out how the company handles enquiries and if they automate any parts of the process.
6. What kind of support do you offer?
This question is crucial if you haven't sold a property before or aren't tech savvy. Find out about any limits to their support, and how they deliver it. For example, do they include support by both phone and email? Will a general staffer provide help or someone more qualified?
7. How are listing changes handled?
Some companies invest in automated software that allows you to make unlimited changes to your listing any time of day or night. Others may rely on you to email changes they'll then make manually when staff members are available.
8. How do you protect my listing in regards to realestate.com.au's Acceptable Use Policy?
Did you know that realestate.com.au has a list of rules about what you can and can't have in your ad? Your listing can be suspended if you break these rules. You should feel comfortable that the company you choose is familiar with these rules and will monitor your listing changes to protect you.
9. Can you put me in touch with a current or past client who's willing to discuss their experience?
Some companies have many testimonials, others don't. They should form part of your judgement about the company alongside any negative reviews. But nothing beats speaking directly to a former client. If the company's confident about their customer service levels, they shouldn't have a problem with this.
10. What is the best price you can give me and are you willing to put this in writing?
Companies can make all kinds of promises, but too often won't honour them. So, if you get a special deal, make sure you have it in writing. This also lets you shop around for a better price.
If you'd like to put these questions to us, or need any advice at all don't hesitate to get in touch!