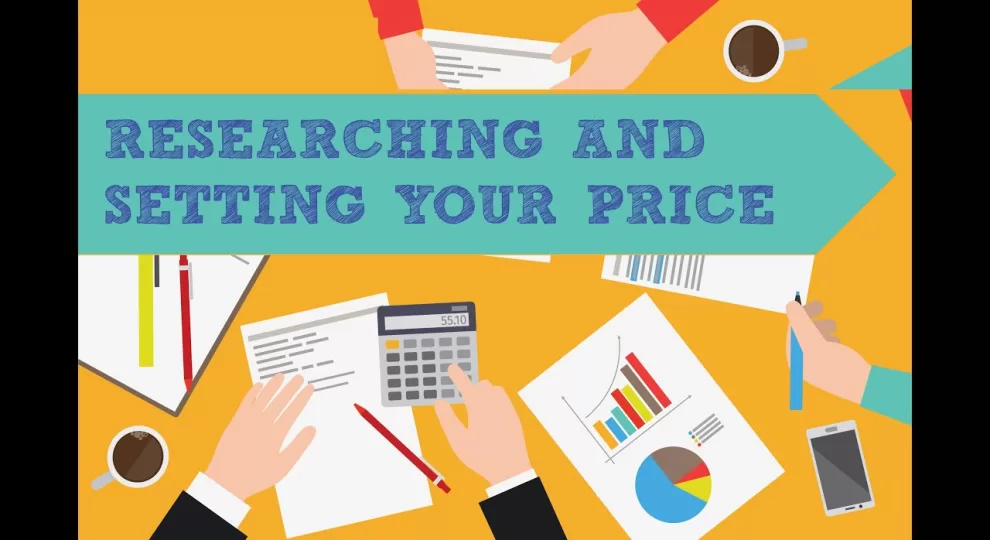 Researching and setting your selling price
How much is my house worth?
It's the number one question people ask when it comes to property. Your house is likely to be your greatest asset and whether you're thinking of selling or you're just trying to understand your net wealth, it's important to know how much your house is worth.
Most people use one of the three following ways to form an evaluation of their property –
1. An appraisal from a real estate agent
This is a popular way to understand your property's value and comes with both positives and negatives. The biggest positive is that it's free. Real estates will come to your home and offer you a price range for what your home is worth in the current market. The negatives are, you are relying on an agent that has an ulterior motive in offering you their experience and insight – they want your business. While most agents are conscientious, some have earned a reputation for over quoting the value of properties to win clients and so price range estimations can vary considerably from agent to agent.
2. A professional valuation
A registered valuer can provide an independent estimate of your property's value involving a physical inspection, local market review, and comparison of similar properties sold in your area. Professional property evaluations cost a couple of hundred dollars, but can be worth the investment to get an accurate price estimation for your property. A valuer will also provide you with a report you can show to prospective buyers which can be helpful during negotiations. Don't be afraid to ask your valuer off the record for his advice on the highest possible price you could expect with an overly willing buyer (also known as a heart buyer). Heart buyers tend to feel emotional abour your property and are often willing to pay more than the general market value (and valuers don't tend to factor these kind of buyers into their reports).
3. How to value a house by doing your own market research
It's always a good idea to do your own research to understand your market so you can be confident about your decisions and trust the advice you're given. Real estate portals such as Domain and Realestate.com.au are great resources for forming an understanding of your home's worth. Research similar properties in your area, both for sale and already sold, and compare them to your property in terms of price and features.
PropertyNow also offer free property value reports containing comparable sales data, market statistics, and an estimate of your home's current value.
You may choose to use one or two of the above options to understand your home's worth. Remember, if you're selling your property online, you have control over your asking price regardless of any professional valuations or agent price estimates. You can use the advice you are given on how to value a house and to set a realistic price that's in line with your goals. You can always revise your price if you need to based on response. If you need any help, our team are here to support you.
Ready to get your property live?Did you know PropertyNow can list your property on all the major real estate websites, and give you all the real estate support you need to sell your own home and help you save thousands in agent commissions? You do now!Contact the PropertyNow team to learn how easy it is to sell your home without an agent:Call 1300 664 773Contact UsSign Up