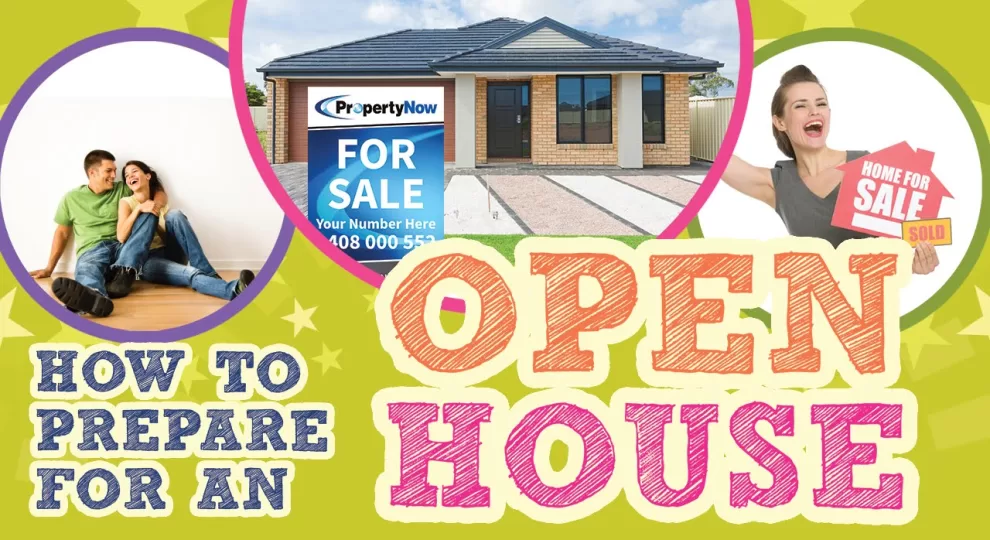 How to prepare for an open house
Ok so you've decided to have an open house – what should you do before the big day if you want it to be successful?
Let people know about it!
Promote your open house as widely and as early as possible. Don't decide to advertise an open house at the last minute and expect people to show up. Advertise the open house online, a couple of weeks in advance, and consider purchasing an eBrochure mail out, or a classified ad to get your listing more attention in this period.
Next, get signage.
People should be able to find your property easily, and immediately realise that it is open for inspection. Consider having a For Sale sign on your property, as well as one or more open for inspection signs, balloons, and pointer signs on the streets near your property. Again don't leave this to the last minute. You don't want to be still waiting on signs when the big day arrives.
How to prepare for an open house? Do your research.
Firstly, visit some open homes of similar properties in your area to see what you're up against. Next, make sure you know as much about your property as possible. Buyers may have all sorts of questions such as land size, building size, council approvals, and so on – you should be able to answer them all promptly. Something that people often overlook is the timing of the open house When choosing the time your house will be open for, consider what time of day your property looks and feels its best. Also consider what times your target buyers might have available. You may need to consider holding 2 open houses at different times to ensure everyone has a chance to get through.
You could also consider offering an incentive
If a buyer is interested in a few properties, and open house times conflict, a little extra incentive for them to view yours doesn't hurt. You could offer free freshly brewed coffee, cupcakes, or finger food. Not only does this make your open house more appealing but it can help boost the buyers mood as they inspect. The scent of coffee or freshly baked cookies can also increase your homes appeal.
On that note – your property MUST be presented well
This step is crucial, your property should look excellent from the street, and should be extremely neat, clean, and neutral throughout. Neutral means you've put away family photos, as well as any art or ornaments that are political, religious, or in any way controversial. Where possible, remove children and pets from the property during the inspection. The aim is to make people feel comfortable, and to help them imagine themselves living in the space.
Whilst you're working on presentation you should also take the time to put away valuables
You're not going to be doing a background check on everyone who visits your property so make sure you remove valuable items, prescription medications and so on from the property before you open it. Better safe than sorry. If you've done all of these things you should now know how to prepare for an open house the right way. Be sure to watch our next video to find out what to do during the open house.