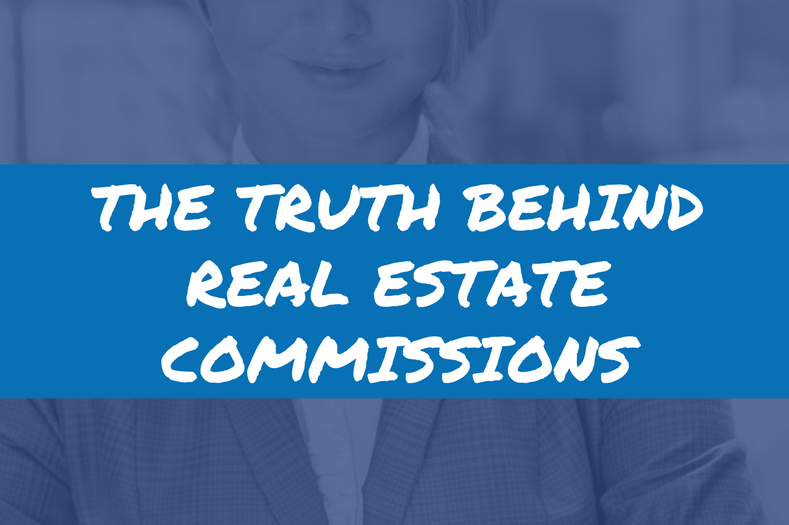 The truth behind agent commissions
Are they an incentive or a scam?
Let's face it, agent commissions are supposed to act as an incentive to real estate agents to achieve a higher sales price. And considering they're the single biggest expense associated with a sale, you'd want to hope that's the case.
Only it isn't.
The thing about real estate agents is they're very good at convincing you they are your best option – they are sales people, after all. But there are a few things you probably don't know about the structure of real estate commissions. If you knew, you might think twice before hiring your next agent.
So, let me enlighten you.
Most agencies take a portion of the commission
You think you're incentivising your agent to work hard on your behalf by paying them commission, but when you crunch out the numbers and where the money really goes, you can see there's very little incentive for the agent.
The average commission these days is 2.5 per cent. On a $500k property, that's $12.5k. But what you don't realise is that in many cases, up to 60 per cent of that money goes to the agency itself. The remaining $5k is then split between the listing agent who originally performed your market appraisal and the agent who sells your house. You're still out $12.5k but your selling agent is probably only looking at $2.5k at best. If the agent manages to sell your house for $10k more, he or she walks away with little over $50 extra. Unfortunately, this is why many agents are focused on making a quick sale. Because with these figures, why should they bother putting in the effort to get you more?
Some real estate agents make nothing from commission
So what's revealed above is bad enough, unfortunately, it gets worse. Many real estate agents are paid a weekly wage, which builds up between sales. They don't earn any of their commission until it exceeds what they've earned in payments – kind of like a 'wage debt'. So if an agent racks up $5k in weekly salary payments, they don't net any of the $2.5k commission from your sale, it just goes towards their wage debt.
Many real estate agents become disheartened
Each year, hundreds of Australians complete the required government courses to become registered real estate agents. But by the second year of their career, it's estimated up to 80 per cent of these agents fail to renew their registrations. The thing is, the pressure to earn in real estate is high. Agents have to generate their own income by canvassing homeowners for listings and obtaining properties to sell. They often have to work unsociable hours across weekends and sometimes evenings and most will only earn a base income – not the greatest incentive for working such unsociable hours. So it's hardly surprising many real estate agents become disheartened and choose to leave the profession.
Agent money is in listing, not selling
As I always say, 'houses sell themselves' so the best thing an agent can do to maximize his or her income is to focus on getting listings. Lots and lots of listings. This is why agents will do free appraisals and spend huge amounts of time and money trying to secure your business. Time and money that is not being spent on trying to sell the properties they have listed already.
A different perspective
As Director of PropertyNow, I tend to have these reoccurring conversations with sellers.
"I think I could sell my own property," they tell me. "But my agent assures me they can get a higher sales price."
"This is something I hear all the time," I explain. "And I can appreciate why you would think that, but it's simply not true. I see living proof of this every day."
And this is true.
You only have to read through PropertyNow testimonials to see that sellers often achieve a sales price well above the highest price quoted to them by an agent. In fact, one owner who sold with us in Sydney ended up being more than $250,000 better off. That's extra profit in their pocket with no money lost to agent commissions.
Australian real estate agencies are racking up incredible profits for very little effort. Before signing with an agent, most home sellers don't question where their commission is going and whether it will achieve them a higher sales price.
But you now have some understanding of how real estate commissions can be structured. And so, I have one question for you –
Knowing the bulk of your commission is merely feeding the fat pocket of the real estate agency and not the agent, are you still keen to use their services?
Selling property is one of the most important financial transactions you'll ever make. So I urge you to explore all of your options. To make sure you have all the facts at hand. This way, you can pick the selling method most suitable for you and your own personal circumstances.
To explore selling your own property and whether it's a viable option for you, visit www.propertynow.com.au.
We'd love to hear your opinions. Do you think real estate agent commission incentivises agents to achieve a higher sale price?
Post Author: Andrew Blachut: Director and Licensee, PropertyNow
Andrew is a licensed real estate agent who has been working in the industry for decades. Andrew is a big advocate for change in the industry and pioneered the agent-assisted sales model in Australia. Since then, Andrew has helped thousands of people to sell their properties successfully and with no commission.
Disclaimer: Claims in this article are based on Mr Blachut's decades of experience in the industry, they not necessarily reflect standard agency practice in every agency around Australia. As above we would encourage owners to get explore all options and to get the facts, particularly with regard to commission earnings of any agent owners should choose to engage.